Neighbors for Clean Air envisions an Oregon where every community has clean and healthy air to breathe.
Particulate Air Pollution is the Single Largest Threat to Human Health Globally
The University of Chicago Air Quality Life Index found that toxic air contributes to more deaths globally than war, communicable diseases, smoking and accidents. Of all of the toxic air, 87% is created by human activity and 60% is created by the burning of fossil fuels. 
There is no greater current risk to human health. 
Oregon's Air Is Toxic
Multnomah County is in the bottom 2% for diesel pollution in the nation.  Oregonians live in neighborhoods where the air causes cancer. This contributes to a statewide cost of $3.5 billion, harming the health and productivity of Oregonians. 
Toxic Air is Dangerous to Our Climate
Diesel PM is a significant source of Black Carbon, which is a powerful short-lived climate pollutant with a warming impact on the climate up to 1500 times stronger
than carbon dioxide.
The good news? Diesel dissipates quickly. If we stop burning diesel, it will quickly disappear from our atmosphere, dramatically slowing the pace of climate change.  
Clean Air is a Racial Justice Issue 
Diesel pollution in Portland's Black, Brown and Indigenous neighborhoods is 2-3 times higher than other parts of the City, exacerbating already severe racial health disparities. In particular, rates of asthma in non-white neighborhoods are significantly higher than elsewhere. Industrial sites, construction sites, transportation corridors and other pollution generators are disproportionally sited near BIPOC communities.
Our Children's Health is at Risk
Oregon is in the top five states with the highest percentage of people living with asthma.  Numerous  studies show that early exposure to bad air leads not only to poor lung function and cardiac disease but also has negative impacts on brain development.  This has been shown to increase absenteeism and lower performance on standardized tests of students attending schools in high pollution zones. In Portland, many schools are next to major sites of pollution.
Existing Regulations Don't Protect Us
Despite the clear public health risks, nearly all air pollution in Oregon remains legal.  The Clean Air Act only provides limits for 6 pollutants in the air we breathe despite recognizing over 187 additional hazardous air pollutants that cause cancer and negative human health effects. Oregon Department of Environmental Quality data shows the concentration of some of these pollutants in the Portland Metro area is over 100 times healthy levels.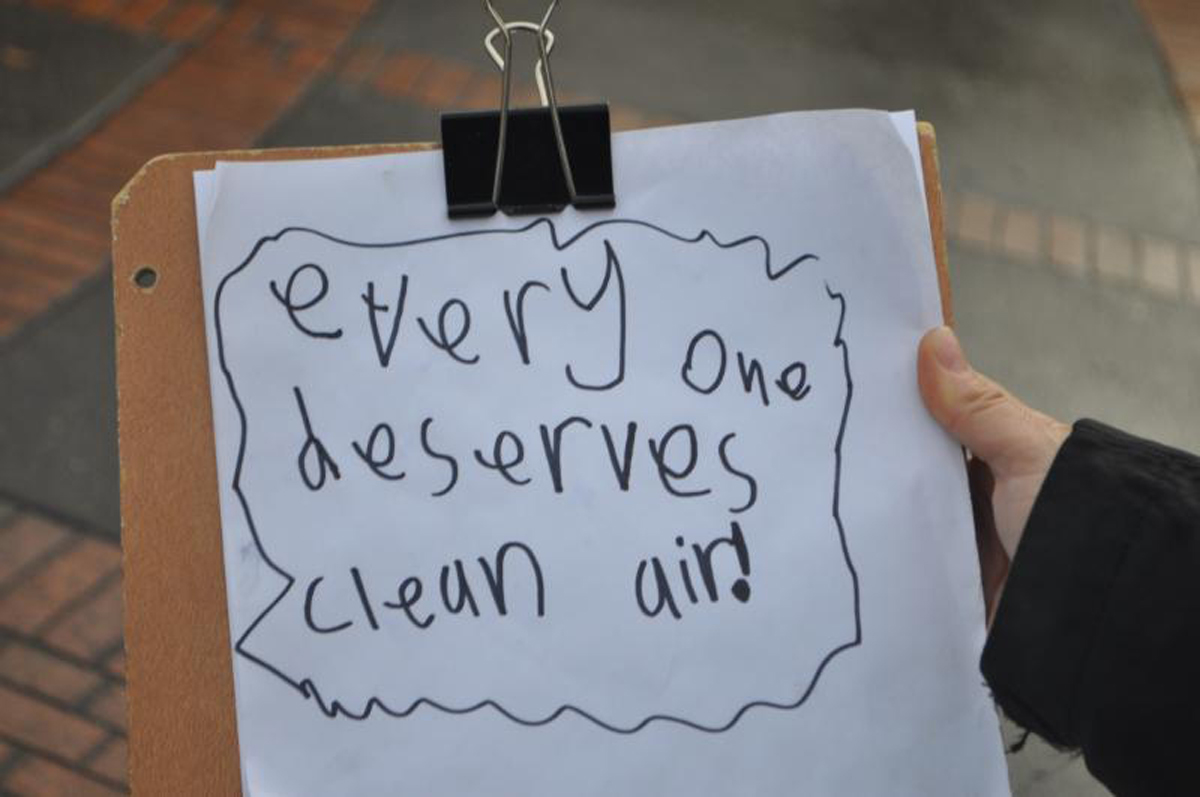 NCA's 2023 Clean Air, Healthy Communities Agenda is Moving Forward!
We're tackling our most persistent air quality issues — join us! Go to our Act Now page to learn more.